A trip to a Michaels Arts & Crafts store on a quiet and sunny Saturday afternoon in September has turned into this rubber band bracelet/crafts making-palooza! For parents, it was just spending a little under $20 for the Rainbow Loom Kit. For the child, it has become a world of infinite creativity, imagination, and enjoyment! Put all of this together and you have what you see before you, LOOMDANGO!  A market place for Rainbow Loom crafts and Social Media Platform. We hope you enjoy the site and don't forget to sign up for a FREE account, and start Socializing! Buying one of our products would be nice too!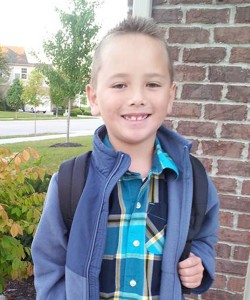 CEO, Mr. Brandon Dang!
With only a few dollars left to his name, he pitched a business idea to his Dad. He told his dad that he really enjoyed making these creative bracelets, that he was already sharing with his friends at school. Since his time was very limited at school to show off and talk about his bracelets, he wanted to create a Social platform that his friends and family could utilize. Without blinking an eye, his Dad was sold! Mr. Brandon Dang was given the loan to acquire additional looms and rubber band refills.